Imagine walking into a mental health therapist's office. You're vulnerable, nervous, maybe even a little embarrassed. You have your initial intake and feel confident enough that it's worth a try with this therapist. You ask what the next steps are, and they say, "Let's get you on the schedule! By the way, here's a contract you need to sign."
Say what, a contract? What do you mean a contract?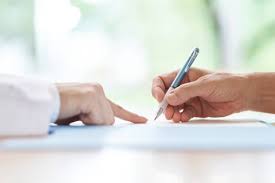 Yes, there are speech and language clinics who will ask you to sign a contract agreeing to a particular frequency and duration of speech therapy. Now either they have had some really, really bad luck or something's fishy.
As a private practice SLP, this reeks of caution to me. This tells me there is difficulty in obtaining and retaining clients, for whatever reason. Now, either way, the message they are sending is, "You cannot leave, we need YOU," vs. the other way around (as I think it should be.) Clients should feel they cannot do this therapy with anyone else but YOU, the treating clinician.
I've been the client/patient at clinics, and it's important for me to feel my needs are being met, and if for whatever reason I don't feel that way, I have the right to leave at any time. I may not feel my provider is a match personality wise, finances might change, or I may be flat out disappointed in the services being provided. A clinic with a client contract sends the message that their confidence in therapy, methods, staffing, etc. is missing, and that's a big red flag. I'd personally run like the wind.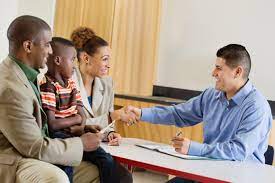 You will never be asked to sign a contract at Your Speech Path. There is a magic in our office you cannot find at the bigger "chains" of therapy providers and a confidence that is unmatched. We can't wait to meet you!
Get in touch today! We have NO wait list for daytime, fall sessions!